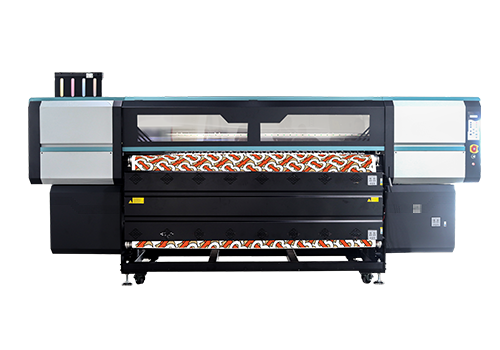 Features
1.Integrated heavy-duty machine steel frame structure, the body is more stable, to ensure the stable output of printing.
2.Exclusive self - developed all - aluminum lifting ink station.
3.Heavy duty media feeding and take up system with dual air shaft or 10,000 meters feeding and take up system. Stable, save paper and labor costs.
4.Super power intelligent drying system, solve the problem of wrinkling paper caused by the ink quantity in high speed printing.
5.Large capacity ink shortage alarm bottle, ensure continuous ink supply, intelligent reminder function, more humane.